Celebrities love Poker and gambling. Poker is strangely addictive, and keeps people in its tentacles irrespective of their status and money. Here are the most famous Hollywood stars which are also famous and skilled Poker players.
Ben Affleck
Famous actor Ben Affleck is a hardcore gambler. In 2014, he was banned from playing blackjack at the Hard Rock Cafe in Vegas because he was playing "too well". Affleck was raking in so much money that the managers started to doubt him. Ben Affleck is one of the most famous actors, directors and screenwriters of Hollywood. In 2001, he made a whopping $800,000 in blackjack by playing three $20,000 hands in one night.
Sam Simon
Sam Simon, Co-Producer of the all-time famous 'The Simpsons' was a skilled Poker player. Simon, who passed away in 2015, made it to the World Series of Poker no less than six times. He was a professional Poker player before entering  the TV business. He also ran a show called "Sam Game" in which he played Poker with his celebrity friends.  In 2007, Sam won $39,445 in No-Limit Texas Hold'em Main Event. He also won 438-player No-Limit Hold'em Bounty $100,000 Guarantee in LA, taking home $22,228. He also won over $57,000 in 2010 Winnin O' The Green event.
Jennifer Tilly
Jennifer Tilly is a Canadian-American actress famous for her movies Liar Liar, Bound, Made in America and Bride of Chuky. But Till is also famous for her gambling skills. She is a winner of World Series of Poker Ladies' Event in which she beat 600 players. She was the wife of Sam Simon who we mentioned above. In 2008, Tilly started to slow down her Poker because it was taking a toll on her career and life. Tilly once said that Poker is like a "Bad Boyfriend", who takes and takes but gives nothing in return.
Norm MacDonald
Norm MacDonald, the famous Canadian comedian, writer, actor and producer, has been playing Poker for a long time. In 2007, he ended at 20th place out of 827 entrants in the $3,000 No Limit Texas Hold 'em event, winning $14,608.
Tobey Maguire
Tobey Maguire is a famous actor who appeared in movies like The Wizard, Spiderman, Wonder Boys and Brothers. Maguire learned Poker from the famous gambler Daniel Negreanu. He also participated in 2005, 2006, and 2007 World Series of Poker Main Event Championship. According to Molly Bloom, who organized Poker  games for Maguire, Leonardo DiCaprio and Ben Affleck, the Spiderman star is the "best player, worst tipper and an absolute worst loser" when it comes to gambling.
========================================================================================
What we're all about at Ace Poker Solutions: We offer the highest EV poker software, and training tools available on the net, recommended and used by today's top poker players are the world. We've been doing this since 2009 with the emphasis on offer unique and creative poker software that will help any level of poker player be a more thoughtful and successful player at the table. We'd invite you to check these titles out: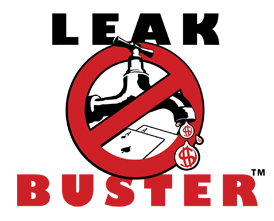 Leak Buster Software – Leak Buster is poker software that interfaces with your Holdem Manager or Poker Tracker database, and extracts key statistics about your play in order to find your largest poker leaks. It's unique scoring algorithm weighs the impact of your leak against average win-rates, and suggests ways to correct those leaks through the use of videos (over 50) and written modules.
DriveHUD – DriveHUD is a poker database and HUD for your online poker play. It will overlay a HUD on your online poker tables, and display vital stats about each of the opponents on your table. It will track and record all of the hands you play online, allow to you to review, re-play, filter, graph and analyze all of the hands you've played so you can improve your poker game.
Ace Poker Drills – Ace Poker Drills is a poker training software that gives you a "flash card" style training for Odds and Outs, Equity, and Pre- Flop play. The Pre-Flop trainer will help you to easily recognize which hands to play in different positions. Odds and Outs trainer will get you to quickly calculate your odds and outs in various situations. Equity Trainer will quiz you on equity calculations for different hands, so that knowing your equity in a given scenario will be second nature.