Poker is not for everyone. While it is a game of skill, there is an element of addiction in it. Perhaps the most important thing a professional gambler learns in his career is when to stop and walk out of the casino. But sometimes even professionals become victims of gambling addiction. In this article we'll talk about the most famous players who fell from the limelight and went broke.
Most Famous Poker Players Who Went Broke and Penniless
Gavin Griffin
Gavin Griffin won the World Series of Poker (WSOP) bracelet in 2004. He was the youngest ever poker player at that time to win the bracelet.  In March 2007, Gavin Griffin won the title at European Poker Tour's No Limit Hold'em (EPT) competition in Monte Carlo after beating a whopping 700 other players. Gavin donated almost all of his money to cancer research after his girlfriend Amy was diagnosed with breast cancer. Gavin has distanced himself from Poker. According to the data compiled by Mediarex Enterprises in 2016, Gavin ranks at 4,455th position in the list of Poker players in terms of money.
Stu Ungar
Ungar was one of the most famous professional Poker players who went broke. Stu became a victim of drug and gambling addiction. He was one of the two people in poker history to have won WSOP three times.  Stu started playing Poker in 1960s to support his mother and sister after his father died. Stu became famous quickly, winning $10,000 in different tournaments. Problems for Stu started when he started using Cocaine on the advice of some friends who told him to try the powder as they said it'd help him stay awake and fresh during marathon Poker sessions. The recreational use quickly became an addiction. Stu and his wife got divorced. Stu's adopted son committed a suicide. During 1990 WSOP Main Event, Stu was found unconscious in his room because of drug overdose.
Archie Karas
Archie is a Greek-American poker player and gambler. He is famous for the longest winning streak in Poker history. In 1992, he took a loan of $10,000 loan and turned it into $40 million by 1995. But as they say, winning streaks cause addiction, and additions make players go broke. In 1995, Archie lost all of his money within a few weeks. He lost $13 million playing dice. He then switched to baccarat and lost another $17 million. Archie then went to take a break in Greece. After a few months. When he came back, he went to Las Vegas again, only to lose the remaining $12 million.
Erick Lindgren
Lindgren is the winner of two World Poker Tour (WPT) titles and two World Series of Poker bracelets. Erick won his first tournament at the Bellagio in 2002.  The downfall of Erick started with the closure of Full Tilt Poker in 2011, which used to give him a monthly paycheck. He entered a rehab program to solve his problems of debt and gambling addiction. Full Tilt Poker claims that they'd paid Erick millions in debt, and Erick failed to pay back. Erick filed for bankruptcy in June 2015.
===========================================================================
What we're all about at Ace Poker Solutions
We offer the highest EV poker software, and training tools available on the net, recommended and used by today's top poker players are the world. We've been doing this since 2009 with the emphasis on offer unique and creative poker software that will help any level of poker player be a more thoughtful and successful player at the table. We'd invite you to check these titles out: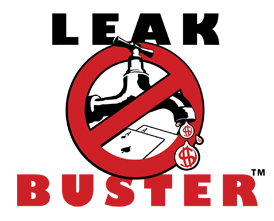 Leak Buster Software – Leak Buster is poker software that interfaces with your Holdem Manager or Poker Tracker database, and extracts key statistics about your play in order to find your largest poker leaks. It's unique scoring algorithm weighs the impact of your leak against average win-rates, and suggests ways to correct those leaks through the use of videos (over 50) and written modules.
DriveHUD – DriveHUD is a poker database and HUD for your online poker play. It will overlay a HUD on your online poker tables, and display vital stats about each of the opponents on your table. It will track and record all of the hands you play online, allow to you to review, re-play, filter, graph and analyze all of the hands you've played so you can improve your poker game.
Ace Poker Drills – Ace Poker Drills is a poker training software that gives you a "flash card" style training for Odds and Outs, Equity, and Pre- Flop play. The Pre-Flop trainer will help you to easily recognize which hands to play in different positions. Odds and Outs trainer will get you to quickly calculate your odds and outs in various situations. Equity Trainer will quiz you on equity calculations for different hands, so that knowing your equity in a given scenario will be.